Toolkits

New! Above the Influence Toolkit: Boost Confidence & Reduce Risk-Taking (PDF)
Designed for 12-17 year olds to boost confidence and prevent risk-taking behaviors, including alcohol and drug abuse. Includes the Not Prescribed (based on four real-life stories, with video available via YouTube) and Pass It activities.
Download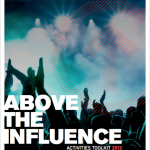 ATI Toolkit: Self Awareness & Healthy Decision Making Activities (PDF)
Activities designed to encourage a positive identity and healthy decision making skills. Includes Tag It, Be It, Express It, Picture It, Bring It, D. Driver, Influence Discussion and Teen Expressions Art Project. Supporting materials are below.
Download

Teen Drugged Driving: A Community Awareness Toolkit (PDF)
Activities to help identify, educate and prevent teen drugged driving.
Download

wreckED (PDF)
Lead teens through a focused group discussion underscoring the realities and consequences of substance abuse. The wreckED video, designed to set the stage for your discussion, can be viewed and accessed at bit.do/wrecked-video.
Download
---
Supporting Materials

Influence Videos
Teens in Portland, Milwaukee and the Bronx discuss the positive and negative influences in their lives. Use these videos to help facilitate an Influence Discussion, or as a precursor to Tag It, Be It, and/or Express It. Also available via YouTube.
Download

Sticky Note (PDF)
An 8 ½ x 11 downloadable version of the "Tag It" sticky note for easy printing and copying
Download

Post-Activity Tag It Video
Show this video to introduce a follow-up discussion once teens are done tagging. Also available via YouTube.
Download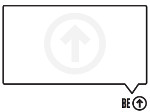 "Be It" Thought Bubbles (PDF)
Available for standard-sized 8.5×11 in. printing, or an over-sized 18×24 in. DownloadDownload
"Be It" Video
Watch via YouTube, or Download
"Express It" Video
Watch via YouTube, or Download
"Express It" Behind the Scenes Video
Watch via YouTube, or Download
"Bring It" Scenario Card Deck (PDF)Download
"D.Driver" Scenario Card Deck (PDF)Download
Teens, Drugs & Driving Fact Sheet (PDF)Download
Tips for Preventing Teen Crashes (PDF)Download
Teen Tips for Driving "Above the Influence" (PDF)Download
Teen "Think It's Harmless?" Poster (PDF)Download

Youth-designed Drugged Driving Prevention Poster (PDF)Download

Above the Influence Arrow Template (PDF)
A downloadable version of the ATI arrow for easy printing and copying. Remember to copy it on white paper only!
Download
---
Post-Activity Surveys
Completed surveys may be scanned and emailed to contactus@atipartnerships.com.com, or sent via snail mail to Above the Influence c/o The Partnership at Drug-Free Kids, 352 Park Ave. South, 9th Floor, New York, NY 10010.

Post-Activity Youth Survey (PDF)
Please be sure to print and copy these youth surveys and have them on hand for your youth to complete after they complete EACH activity. Gather the completed copies and mail them back to us.
Download

Post-Activity Youth Leader Survey (PDF)
We want to hear from you too! Please complete this questionnaire after you implement each ATI activity and mail it back to us with your completed youth questionnaires.
Download
---
Above the Influence in Your Community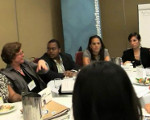 Bringing ATI to Your Community (VIDEO)
Download
ATI Brand Guidelines (PDF)
Download
---
ATI Posters
Ready for full-size (24×30) printing!

"It Feels Like Everyone is Doing it but Me" (PDF)Download

"I'm Scared People Won't Think I'm Cool if I Don't Drink" (PDF)Download

"I Want to Fit in, but I Don't Want to Smoke" (PDF)Download

"Acting Cool All the Time is Hard" (PDF)Download
---
ATI Flyers
Sized for standard 8.5 x 11 printing, in full color or black and white.

"It Feels Like Everyone is Doing it but Me" (PDF)Download

"I'm Scared People Won't Think I'm Cool if I Don't Drink" (PDF)Download

"I Want to Fit in, but I Don't Want to Smoke" (PDF)Download

"Acting Cool All the Time is Hard" (PDF)Download

"I Do Me" (PDF)Download

"I Love A Lot" (PDF)Download

"Martin" (PDF)Download

"Myself" (PDF)Download

"Landfill" (PDF)Download

"Pressure" (PDF)Download

"Prom" (PDF)Download